新年伊始,坏消息接连不断啊,先是西南酒店积分转点不能拿同行票,然后是CSR100K即将远离。总算来了个给力的大offer——英航British airways三倍累积avios!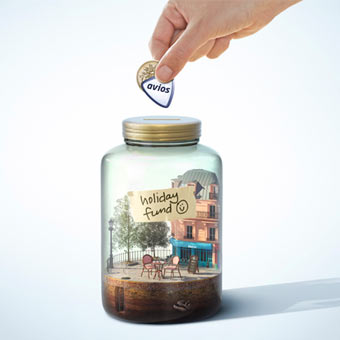 这个促销需要注册,需要在2017年3月31日之前注册,订票并飞行,活动详情在这里,直接注册链接戳这里,如果你还不是BA的会员,马上可以免费注册一个executive club会员,成为会员以后才能注册这个促销。
促销要求:
必须乘坐BA的航班,或者是AA美国航空/IB西班牙航空/AY芬兰航空的美欧之间的航班并累积到BA的账户,才能获得三倍里程累积。这个三倍是在你原有累积的基础上直接乘上3哦,不是3倍base points/miles!另外要注意的是,只有前8个航段才有3倍累积。
牧羊场点评:
如果在3月31日前有刚需飞BA或者美欧之间旅行的,强烈建议考虑飞AA/BA/IB/AY,三倍里程非常划算,如果是出差的两舱人士,那更要趁机薅一把了,头等舱本就是200-300%的累积,再乘以3,就是6-9倍了。最后再提醒一下,记得注册!更多term&condition见下。
Eligibility and Pre-registration

1) This promotion is only open to Eligible Participants. An Eligible Participant is a British Airways ("BA") Executive Club Member, resident in the participating countries, aged 18 or over, who books and travels on a Qualifying Flight (see definition below). BA reserves the right to verify the eligibility of Eligible Participants. By taking part in this promotion, Eligible Participants confirm that they accept the terms and conditions set out below.

2) To participate in this promotion, Eligible Participants must:

a) pre-register for the offer by following the "Register now" link provided on the online registration page supplied by BA and complete the registration process on ba.com (a "thank you" message will be displayed to confirm that your registration has been successful); and then

b) book and fly up to (and including) 31 March 2017. Triple Avios Points will be awarded on the first 8 flight sectors.  A sector is a single qualifying flight between the point of departure and final destination with no scheduled change of aircraft.

3) Eligible Participants must quote their Executive Club membership number at the time of booking each Qualifying Flight and also at check-in for each outbound and return part of their journey in order to qualify for the promotion.

Qualifying Flights

4) Subject to Clause 6, a Qualifying Flight is a published or corporate negotiated net fare flight in any selling class or cabin, with: (i) a BA prefix on a BA long-haul or short-haul operated service or (ii) a BA prefix on a transatlantic flight operated by BA, American Airlines (AA), Iberia (IB) or Finnair (AY) between the EU, Norway, Switzerland and North America, Mexico and Puerto Rico (iii) an OpenSkies service from Paris Orly to Newark or New York JFK (iv) all domestic and regional BA (operated by Comair) flights within South Africa. The promotion does not apply to travel on flights operated by any other BA franchisees, codeshare partners or oneworld Alliance members.

5) All flight bookings are subject to availability.

6) The Qualifying Flights for all sectors of the journey must be booked, ticketed and purchased in a participating country, and all travel must be completed within the Promotional Period.

Reward

8) Eligible Participants who book and complete their journeys on Qualifying Flights within the Promotional Period will qualify for a triple Avios bonus based on base miles.

9) Eligible Participants will receive triple Avios Points before any cabin or tier bonuses on all tickets except reward flights.

10) Eligible Participants can calculate the number of Avios Points they can collect through this promotion on a Qualifying flight by using the following link: http://www.britishairways.com/travel/calculatemilesandpoints/public/en_gb). Please note that this calculator will give the total Avios Points awarded for the whole journey which includes Base Avios, Cabin Bonus and Tier Bonus (where applicable).

11) Avios Points will be credited to the member's account for which details have been provided within 24 hours of completion of the Qualifying Flights. Avios Points are not transferable and no cash or credit alternative will be offered. This promotion has no cash value. All Avios Points and Tier Points are issued subject to the Executive Club membership terms and conditions, a copy of which can be viewed at:http://www.britishairways.com/en-gb/executive-club/terms-and-conditions?source=MNVEXC1executive_club_terms_and_conditions. Eligible Participants will qualify for Bonus Avios Points on the first 8 separate Qualifying sectors booked for travel within, and completed during, the Promotional Period.

12) Bookings made over the telephone from the UK and Ireland will carry a non-refundable £5 offline booking fee per person per ticket. Calls cost up to 5p per minute from a BT landline. Calls from mobiles may vary. An offline booking fee of ZAR120 will be charged for Comair bookings made from South Africa. Bookings from other participating countries may incur a booking fee. Please contact your travel agent / travel partner for any applicable service fees when purchasing a ticket from them.

13) Qualifying Flights are subject to availability and capacity control in the booking classes eligible for this promotion at the time of booking. BA does not accept any liability in the event that Eligible Participants are unable to book a Qualifying Flight for their chosen period of travel.

14) This promotion cannot be used retrospectively. This promotion only applies to those who book and travel up to the period stipulated in 2(b) …….